The Resurrection of the St. George Incorporation Movement in Southeastern Louisiana
Abstract
In the mid-2010s, a second attempt of a school district secession movement dubbed "St. George" resurfaces in the state of Louisiana, eventually morphing into an urban breakawaymovement where hundreds of wealthy, white residents fight to separate from the current City- Parish governance model of the City of Baton Rouge and the East Baton Rouge (EBR) Parish. Simultaneously, sizzling tensions rise as countless debates and conversations about Critical Race Theory (CRT) and anti-racism flood classrooms and legislatures across the United States. Mayor- President Sharon Weston Broome serves as the Chief Executive Officer of the racially divided city and parish. This case examines Mayor-President Broome's struggle in staving off the resurgence of St. George incorporation efforts. Becoming a trailblazer when it comes to addressing a plethora of challenges, Mayor-President Broome exemplifies the values of perseverance and self- confidence in her unwavering attempts to maintain a united Baton Rouge with the goals of revitalizing race relations, ensuring a stable financial status for the City-Parish, and strengthening the East Baton Rouge Parish public education system for all.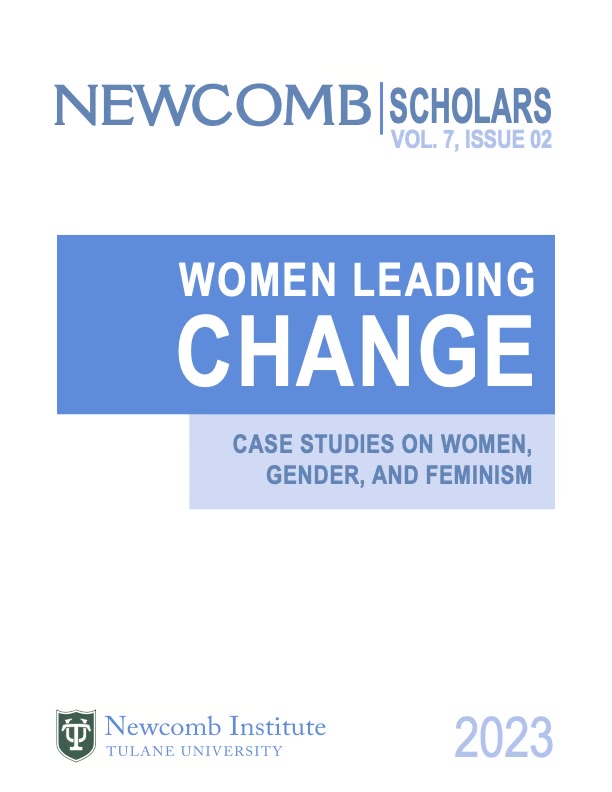 Downloads
License
Copyright (c) 2022 Women Leading Change: Case Studies on Women, Gender, and Feminism
This work is licensed under a Creative Commons Attribution-NonCommercial-ShareAlike 4.0 International License.
Newcomb College Institute of Undergraduate Researchis an open-access journal, so articles will be released under a Attribution-ShareAlike 3.0 Unported (CC BY-SA 3.0).