Fight or Flight: A Story of Survival and Justice in Cancer Alley
Abstract
Grandmother and retired special education teacher Sharon Lavigne lives with her familyin St. James Parish, a part of Louisiana called "Cancer Alley" for its notorious rates of respiratoryillnesses and other diseases. Home to many predominately Black, low-income communities, this stretch of the Mississippi River has become overrun with industrial plants in the last several decades. As a result, harmful pollutants, including carcinogens, have inundated the air and water of the surrounding neighborhoods and induced staggering rates of sickness and death. In 2018, Formosa Plastics Group announced its plans to construct one of the largest plants yet—the monstrous "fourteen-in-one" chemical facility would stand only a mile and a half from Sharon'sproperty. Faced with the potentially deadly consequences of environmental racism, Sharon contemplated a difficult choice: should she abandon her lifelong home to protect her health, or stay and organize against Formosa Plastics? Her story underscores the importance of confronting histories of racialized violence as well as the critical relationship between social justice and healthy environments.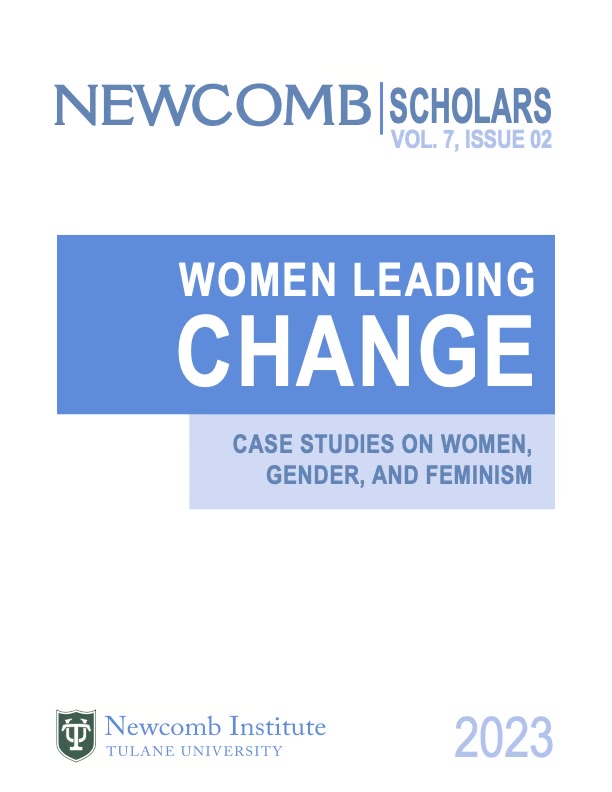 Downloads
License
Copyright (c) 2022 Women Leading Change: Case Studies on Women, Gender, and Feminism
This work is licensed under a Creative Commons Attribution-NonCommercial-ShareAlike 4.0 International License.
Newcomb College Institute of Undergraduate Researchis an open-access journal, so articles will be released under a Attribution-ShareAlike 3.0 Unported (CC BY-SA 3.0).