Osaka Sets Precedent for Mental Health Prioritization
Abstract
Elite tennis athlete Naomi Osaka has competed in the world's most prestigious tennis tournaments, representing her home nation of Japan. While Osaka has many athletic accolades to her name, she also leads the conversation on mental health support and regulation in elite athletic organizations, including the Women's Tennis Association (WTA) and Grand Slam Governing Body. In May 2021, after receiving a fine for missing a press conference, Osaka faced the decision of whether to withdraw from the French Open due to her mental health concerns or to finish the tournament to preserve her ranking and avoid further fines. After the fine, other questions arose including how the Grand Slam fines are allocated, how the media depicts Osaka, and how Osaka's background mirrors those of other tennis legends. Osaka's story outlines the importance of mental health advocacy in addition to policy and legal frameworks that support athletes throughout changing medical and personal events.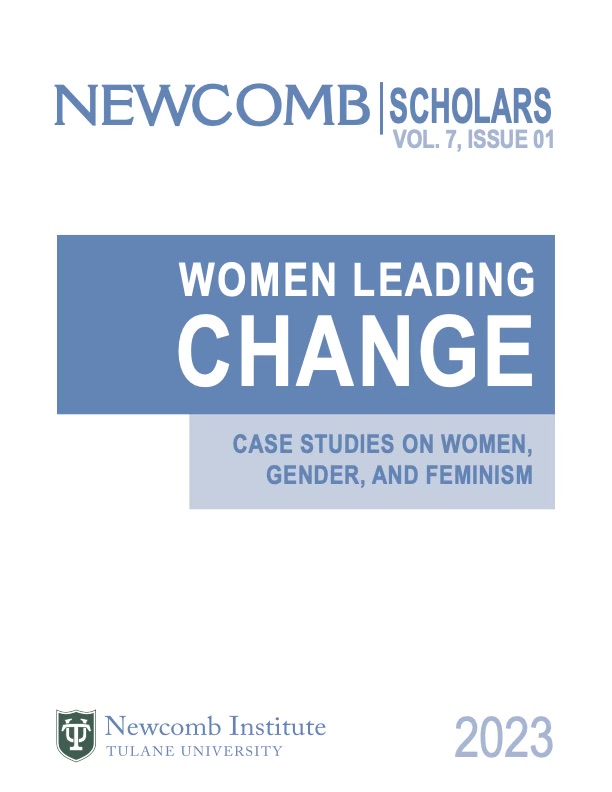 Downloads
License
Copyright (c) 2022 Women Leading Change: Case Studies on Women, Gender, and Feminism
This work is licensed under a Creative Commons Attribution-NonCommercial-ShareAlike 4.0 International License.
Newcomb College Institute of Undergraduate Researchis an open-access journal, so articles will be released under a Attribution-ShareAlike 3.0 Unported (CC BY-SA 3.0).