Down Syndrome: Blurring the Line Between Disability Rights, Women's Rights and Eugenics
Abstract
Although the battle over reproductive rights began early in the United States' history, it is still highly controversial. The fight over abortion becomes more complex when considering abortions of fetuses that have been diagnosed with genetic anomalies, with one of the most common examples being Down syndrome. Some who receive a prenatal Down syndrome diagnosis may be unsure of whether to continue the pregnancy. They often consider numerous factors, including medical and financial implications, emotional toll on all family members, quality of life of those with Down syndrome, and, perhaps most importantly, whether an abortion of a fetus diagnosed with Down syndrome is legal. These decisions are highly dependent on the individual circumstances of each potential parent and their family. On a societal level, however, Down syndrome abortions contribute to a larger conversation about the conflict between disability rights and reproductive justice. This case follows the journey of Maggie Reardon, a pregnant woman faced with a prenatal Down syndrome diagnosis. It investigates the unique pressures women experience when deciding whether to abort a fetus diagnosed with Down syndrome and how such constraints may impact their choices. It also explores the complex perspectives of the disability rights and reproductive justice movements.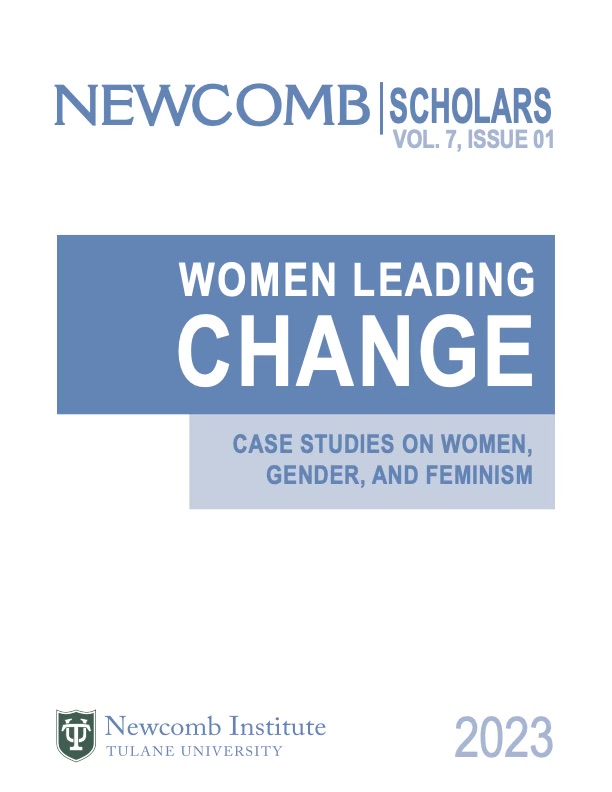 Downloads
License
Copyright (c) 2022 Women Leading Change: Case Studies on Women, Gender, and Feminism
This work is licensed under a Creative Commons Attribution-NonCommercial-ShareAlike 4.0 International License.
Newcomb College Institute of Undergraduate Researchis an open-access journal, so articles will be released under a Attribution-ShareAlike 3.0 Unported (CC BY-SA 3.0).