The Re-Education of Teen Vogue: Elaine Welteroth and Her Transformative Vision for Teenage Journalism
Abstract
In late fall of 2015, Condé Nast— the parent corporation of many notable magazines such as Vogue, Architectural Digest, and Vanity Fair— faced a decision regarding a change in oversight for their teenage publication, Teen Vogue. While Amy Astley, founder and editor-in-chief extraordinaire, had led the magazine since its conception, she was on the way out, and so, it seemed, was Teen Vogue's original vision. The change in editor was more than an administrative shift—it would mark whether or not Teen Vogue was moving into the progressive world of youth politics or staying grounded in their tried-and-true stereotypical white, affluent, teen girl message surrounding boys and beauty. That same year, Condé Nast took a risky step: they transitioned to a triumvirate style of leadership, as opposed to appointing a clear head. Phillip Picardi (digital director), Marie Suter (creative director), and Elaine Welteroth (print director) charged forth with a modern message surrounding identity politics, sex positivity, and youth advocacy. In the age of technology, the successful rebrand of Teen Vogue actively pushed back against the pervasive narrative across the industry that print journalism is dying. Furthermore, Welteroth's leadership challenges the notion that intersectional feminism, criticism of white supremacy, and anti-capitalist conversation can move successfully into the realm of popular culture.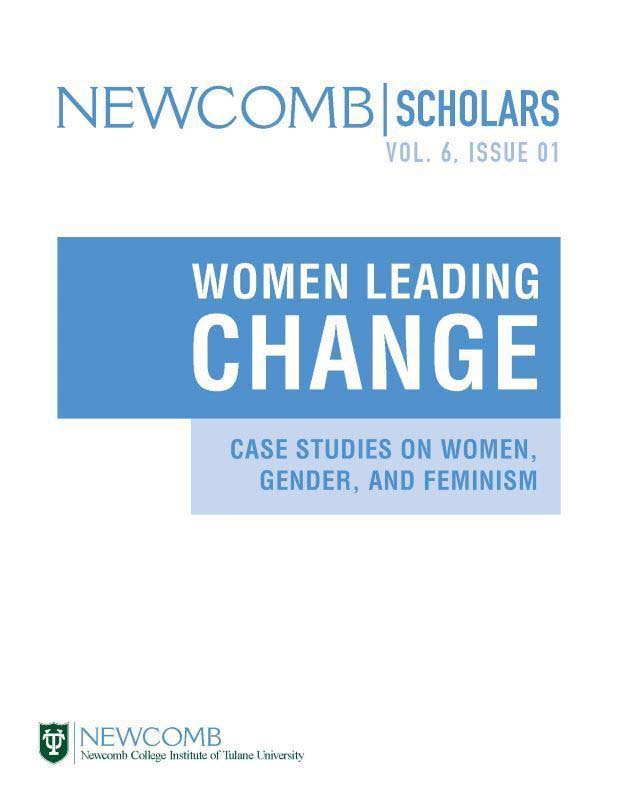 Downloads
License
Copyright (c) 2022 Women Leading Change: Case Studies on Women, Gender, and Feminism
This work is licensed under a Creative Commons Attribution-NonCommercial-ShareAlike 4.0 International License.
Newcomb College Institute of Undergraduate Researchis an open-access journal, so articles will be released under a Attribution-ShareAlike 3.0 Unported (CC BY-SA 3.0).