The Indigenous Capilla de Cantuña: The Christian Temple of The Sun
Abstract
The Cantuña chapel within the St. Francis complex in Quito, Ecuador, was one of the first churches built after the Spanish conquest in the sixteenth century. Named after its native builder Cantuña, the chapel strongly relates to the Incan sun deity, Inti. According to common belief, Spanish accounts place the Franciscan complex atop the palace-temple of the Incan ruler, Inti's incarnation.  In this research, I examined vital elements, such as the gilded altarpiece, in Quito's Cantuña Chapel. I argued that the chapel acts as a monument that records Indigenous identities through the Cara, Inca, and Spanish conquests by preserving an aspect of native culture in a material format that transcends time. Most importantly, because the Cantuña chapel remains the least altered viceregal church in the region, it is a valuable testament to the various conquests and religious conversions of the Kingdom of Quito.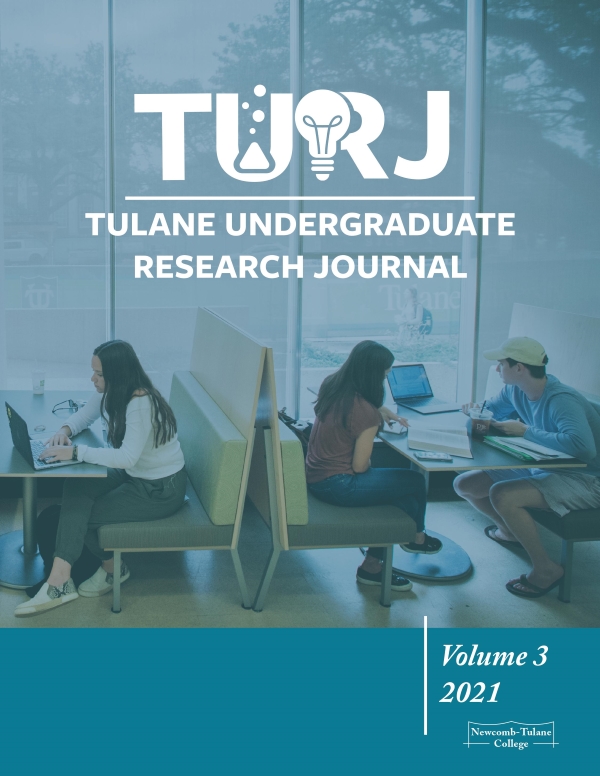 Downloads
License
Copyright (c) 2021 Tulane Undergraduate Research Journal
This work is licensed under a Creative Commons Attribution-NonCommercial-NoDerivatives 4.0 International License.
Tulane Undergraduate Research Journal is an open-access journal, so articles will be released under a Creative Commons Attribution-Noncommercial-NoDerivs CC-BY-NC-ND 3.0 Unported license, allowing the free dissemination of the work for noncommercial purposes. Authors retain copyright to the work and grant the journal right of first publication with the work simultaneously licensed under the Creative CommonsAttribution-NonCommercial-NoDerivs 3.0 Unported (CC BY-NC-ND 3.0) [see http://creativecommons.org/licenses/by-nc-nd/3.0/legalcode]; authors further grant the journal a waiver of clause 4(b) [restriction against commercial advantage or private monetary compensation]. If the journal rejects the work, the journal simultaneously waives the granted right of first publication.