The William Whipper Arguments and the Push for Color-Blind Abolitionism in the Antebellum North
Abstract
This essay examines 1830s Black abolitionist rhetoric through periodicals in order to map preferred and unpreferred terms of Black self-reference as immediatism in abolition took root. More specifically, this essay homes in on the local conversation surrounding racial monikers in Black-elite Philadelphia-based abolitionist circles and pays particular attention to one activist, William Whipper, who spurred a decade-long debate over an appropriate moniker to refer to Black people as he took a much contested, color-blind stance towards abolition. This essay concludes by asserting a unified Black epithet of self-reference alone could not overcome the layered oppression of enslavement and the entrenched racism in 1830s America. However, the quest for a moniker that spoke to the variability in Black identity was a valiant attempt by Black people to shift the narrative that blackness was not an inherently degrading condition; rather, the assertion of blackness via a Black epithet was a testament of Black belonging in an America which had been built by and sustained on Black people.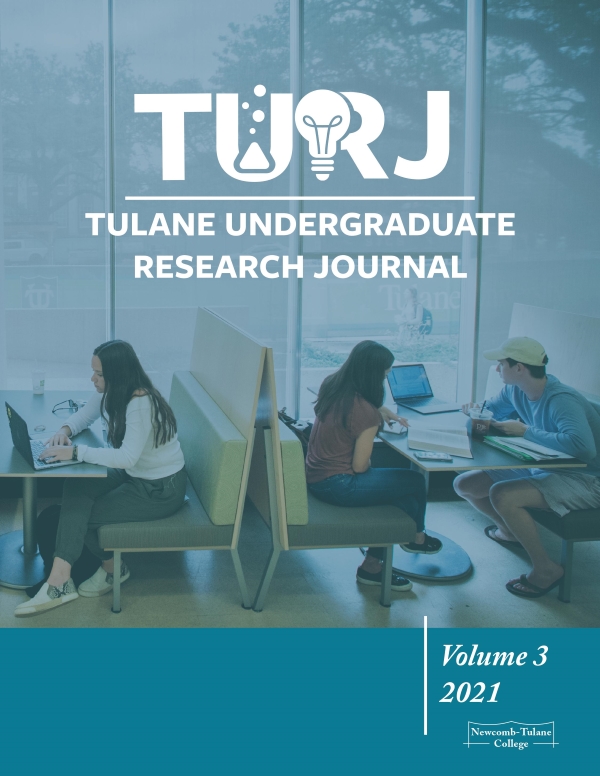 Downloads
License
Copyright (c) 2021 Tulane Undergraduate Research Journal
This work is licensed under a Creative Commons Attribution-NonCommercial-NoDerivatives 4.0 International License.
Tulane Undergraduate Research Journal is an open-access journal, so articles will be released under a Creative Commons Attribution-Noncommercial-NoDerivs CC-BY-NC-ND 3.0 Unported license, allowing the free dissemination of the work for noncommercial purposes. Authors retain copyright to the work and grant the journal right of first publication with the work simultaneously licensed under the Creative CommonsAttribution-NonCommercial-NoDerivs 3.0 Unported (CC BY-NC-ND 3.0) [see http://creativecommons.org/licenses/by-nc-nd/3.0/legalcode]; authors further grant the journal a waiver of clause 4(b) [restriction against commercial advantage or private monetary compensation]. If the journal rejects the work, the journal simultaneously waives the granted right of first publication.