Journalism as Artistic Expression: The Critical Response to Truman Capote's In Cold Blood
Keywords:
capote, english, literature, review
Abstract
This review examines and synthesizes the critical discourse surrounding Truman Capote's "nonfiction novel" In Cold Blood to demonstrate the ways various scholars have historically received and positioned the text within the field, as well as the ways that the novel shapes an understanding of truth in relation to art in contemporary American society. Specifically, this paper identifies primary literary elements of the text, including narrative structure, panopticism, and detailed imagery, that In Cold Blood critics identify as deliberate strategies Capote employs to craft a meaningful, evocative novel that forever changed American journalism and reportage. This literature review demonstrates that with traditional novelistic techniques at his side, Capote created an authentic representation of a murder and its repercussions that ultimately probed the complexity of American society in the 1960s.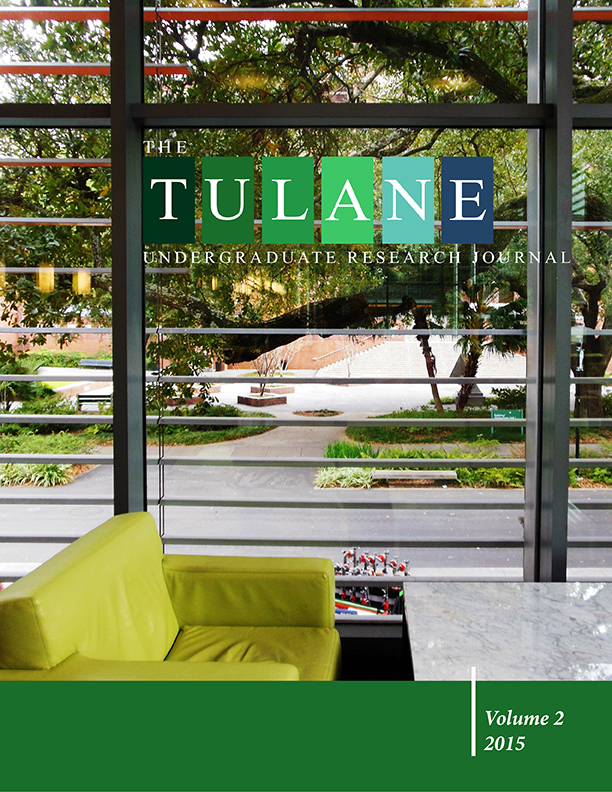 Downloads
License
Tulane Undergraduate Research Journal is an open-access journal, so articles will be released under a Creative Commons Attribution-Noncommercial-NoDerivs CC-BY-NC-ND 3.0 Unported license, allowing the free dissemination of the work for noncommercial purposes. Authors retain copyright to the work and grant the journal right of first publication with the work simultaneously licensed under the Creative CommonsAttribution-NonCommercial-NoDerivs 3.0 Unported (CC BY-NC-ND 3.0) [see http://creativecommons.org/licenses/by-nc-nd/3.0/legalcode]; authors further grant the journal a waiver of clause 4(b) [restriction against commercial advantage or private monetary compensation]. If the journal rejects the work, the journal simultaneously waives the granted right of first publication.