Habitat and Arthropod Relationships Supporting the Red-backed Fairy-wren in the Tropical Savanna Dry Season
Keywords:
arthropods, biodiversity, birds, dry season, fire ecology, invasive grasses, tropical savanna
Abstract
Anthropogenic activities are influencing, and in many cases decreasing the tropics' biodiversity. In Australia's tropical savanna, mismanaged fire regimes and the introduction of nonnative species are of major concern; climate change may worsen the situation. Already very fire-prone, Australia's wet-dry northern tropical savanna ecosystem is experiencing intensive burn regimes and also suffers from an invasive grass species which may influence the severity and frequency of fires. This study investigates relationships between fire history, vegetation, arthropods and a grassland-dwelling insectivorous bird, the red-backed fairy-wren (Malurus melanocephalus). We found that fire history predicts grass cover, which in turn influences arthropod abundance and diversity and the presence of red-backed fairy-wrens. On the basis of these finding, we argue that this species may be suitable as an indicator for ecosystem health in Australia's tropical savanna, in the context of intensive fire regimes.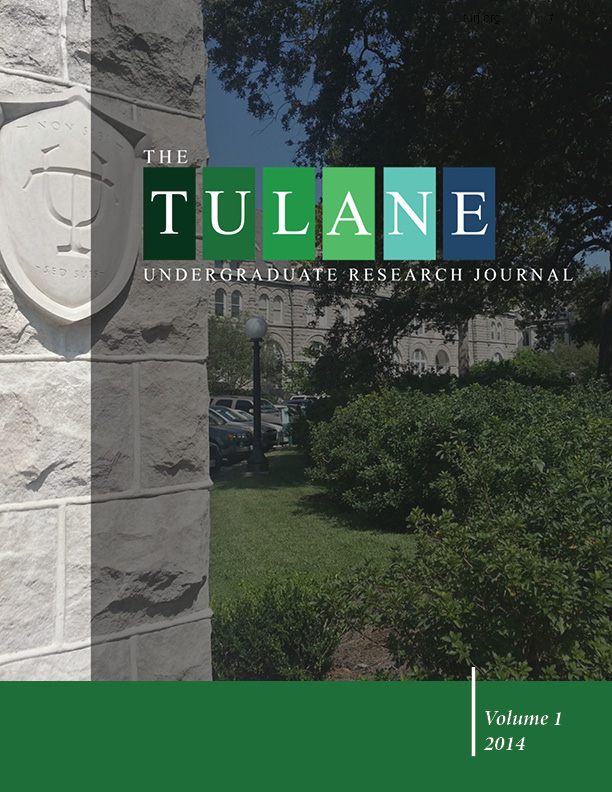 Downloads
Additional Files
License
Tulane Undergraduate Research Journal is an open-access journal, so articles will be released under a Creative Commons Attribution-Noncommercial-NoDerivs CC-BY-NC-ND 3.0 Unported license, allowing the free dissemination of the work for noncommercial purposes. Authors retain copyright to the work and grant the journal right of first publication with the work simultaneously licensed under the Creative CommonsAttribution-NonCommercial-NoDerivs 3.0 Unported (CC BY-NC-ND 3.0) [see http://creativecommons.org/licenses/by-nc-nd/3.0/legalcode]; authors further grant the journal a waiver of clause 4(b) [restriction against commercial advantage or private monetary compensation]. If the journal rejects the work, the journal simultaneously waives the granted right of first publication.